Meet Catherine Chen, a 19-year-old National Bible Bee Alumna from California.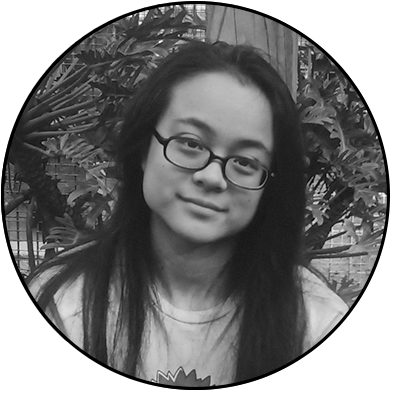 Though Catherine could often be described as a fun extrovert, also enjoys serious discussions and spending time alone in her thoughts.
In her free time, she enjoys building websites, learning new things, reading books, journalling, doing crafts, and playing video games. She's also very unhealthily obsessed with stickers.
This fall, Catherine is planning to take a break from college and work full-time for an indefinite amount of time. Although she won't be around campus any longer, she does plan to be more active in the pro-life club her and a few friends recently started.
Catherine first started competing in the National Bible Bee (NBB) in 2013 as a Primary, when she was just ten years old! Her final year competing was in 2020 (she aged out in 2021 but chose not to compete that year). Simply put, Catherine would summarize her years competing in the NBB with this quote from David Livingstone, "Fear God and work hard."
When asked what her favorite Bible figure was, she said: "Daniel. I think he's a very good example of how we as believers can glorify God in tough situations, and be able to stand strong in the faith even in a secular world." One of her favorite Books of the Bible is Ecclesiastes because, "There is so much wisdom packed into those twelve chapters," she says. "For me, it is an especially good reminder to 1) remember that nothing on this earth lasts forever, 2) view everything from the right perspective because of #1, and 3) invest more time in the things that DO matter."
Fun Facts:
She only has three wisdom teeth
She currently prefers popsicles / Italian ice / sorbet over ice cream
She broke her foot playing rugby in February
Often alumni, after aging out, have particular lessons that stuck out to them. Aging out is not always an easy transition. While some aspects are missed more than others, the benefits the competition has made on their lives will be with them far beyond those few years. Catherine shares, "Honestly, I think it's just that time of my life that I miss. Growing up and being a responsible adult is exciting but tiring, and I definitely miss the days where all I had to worry about was school and studying for the NBBC. I also miss having motivation to memorize 1,000 verses in a few months every year! It was an amazing part of my life while it lasted, and I don't regret a single moment I spent on it."
When asked to share her advice to first year competitors in the NBBC, she says, "In your first year don't get caught up in the small details – the hundreds of cross-references, Hebrew words, pieces of background information, etc. that you think you have to memorize. You'll only make yourself frustrated and, quite frankly, all that isn't what any of us should be focused about. "What's most important is building your relationship with the Lord and hiding His Word in your heart."
Written by NBB Alumna: Hannah Kohner