National Bible Bee Competition 2021
The National Bible Bee Competition hosts 360 of the top contestants from around the nation who compete for over $100,000 in prize money in a heart-grabbing competition. Contestants receive a study passage and additional memory passage where they apply the tools they learned over the Summer Study to their own study. The National Bible Bee Competition 2021 will beheld held at NKY Convention Center in Covington, KY on November 17–20, 2021.
But you will receive power when the Holy Spirit has come upon you, and you will be my witnesses in Jerusalem and in all Judea and Samaria, and to the end of the earth.
Viaan Oggi
1st Place
Primary Division
Paisley-Joy Hawkins
2nd Place
Primary Division
Grace Christian
3rd Place
Primary Division
Alistair Lake
4th Place
Primary Division
Samuel Turner
5th Place
Primary Division
Jedidiah Persall
1st Place
Junior Division
Joshua Chew
2nd Place
Junior Division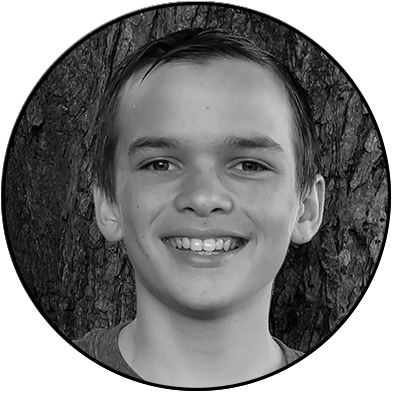 Thomas Moss
3rd Place
Junior Division
Emily Fry
4th Place
Junior Division
Hannah Chew
5th Place
Junior Division
Elizabeth Chen
1st Place
Senior Division
Taylor Carpenter
2nd Place
Senior Division
Abigail Lee
3rd Place
Senior Division
Grace Lu
4th Place
Senior Division
Caleb Urdaneta
5th Place
Senior Division
Primary
Elizabeth Grace Samrajkumar
Jeremiah Chew
Joseph George
Josephine Lee
Hosanna Brown
Abel Eliazer
Jeremiah Cho
Jianna Hofmeister
Margarita Guthrie
Elijah Hawkins
Junior
Justice Lu
Elizabeth Brown
Jordan Tabor
Annelisa Stephen
Theodore Chen
Amy Mathew
Spencer Lovett
Lauren Martin
Faith Pentimone
Pearl Warolin
Senior
Cole Martin
Parker Ly
Abigail Rice
Rachel English
Madison Cantey
Samuel Martin
Hannah Smith
Sarah Johnson
Louisa Haab
Jessica Manley
Interested in being part of the National Bible Bee?
Explore Scripture and proclaim God's Word! Learn more about Summer Study and the National Bible Bee Competiton.