National Bible Bee Competition 2016
The National Bible Bee Competition 2016 explored the theme of "Abide" with 1 John as the study passage. Moving from the theme of "Believe", the 2016 event discovered how to abide in the love and grace of Christ. The NBBC was held at the JW Marriott in San Antonio, TX on November 16–20, 2016.
Abide in Me, and I in you. As the branch cannot bear fruit of itself, unless it abides in the vine, neither can you, unless you abide in Me.
Corbin Otts
1st Place
Primary Division
Ellia Pentimone
2nd Place
Primary Division
Alethia Diener
3rd Place
Primary Division
Olivia Cox
4th Place
Primary Division
Anastasia Brown
5th Place
Primary Division
Olivia Davis
1st Place
Junior Division
Elizabeth Che
2nd Place
Junior Division
Jessica Manley
3rd Place
Junior Division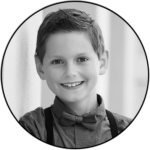 Hudson Bontrager
4th Place
Junior Division
Rebekah Che
5th Place
Junior Division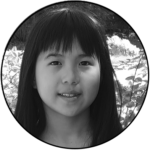 Elizabeth Chen
6th Place
Junior Division
Taylor Bontrager
1st Place
Senior Division
Danika Puhek
2nd Place
Senior Division
Denver Bontrager
3rd Place
Senior Division
Emily Cox
4th Place
Senior Division
Hannah Del Toro
5th Place
Senior Division
Primary
Elizabeth Brown
Joshua Chew
Olivia Cox
Katherine Foerster
Josiah Holmquist
Kevin Kauffman
Justice Lu
Amy Mathew
Elisabeth Pantea
Naomi Shtyrkalo
Junior
Anastasia Irene Brown
Rebekah Che
Grace Chen
Catherine Chen
Emma Fernandez
Angela Kipp
Abigail Lee
Jessica Manley
Hudson Puhek
Seth Ross
Senior
Denver Bontrager
Ethan Carlson
Josephine Haab
Joyce Lu
Carrie-Grace McConkey
Courtney Minica
Anna Moss
Kara Renfer
Claire Rinker
Grace Wanliss
Interested in being part of the National Bible Bee?
Explore Scripture and proclaim God's Word! Learn more about Summer Study and the National Bible Bee Competiton.