Olivia Davis is an 18-year-old National Bible Bee alumna from Oregon. She competed in the National Bible Bee from 2010 to 2020, except for one year (2015). She enjoys playing the piano, baking, coloring, doing puzzles, and of course, memorizing Scripture! This year she plans to continue working on her degree in business as well as co-hosting a summer study group. Next year, she plans to seek employment in a financial field.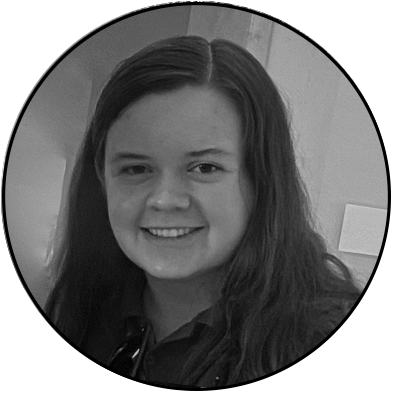 Fun Facts about Olivia:
She's played piano for 13 years and has performed at both her state symphony and the Oregon state capitol.
She's been to 32 of the 50 United States.
She's won the Primary division of the National Bible Bee Competition three times, won the Junior division once, and made second place in Senior division three times.
Olivia first discovered the National Bible Bee when her parents found it after looking for a good Scripture memory program for her and her siblings. "At first, we were overwhelmed by the then-foreign concept of intensive Bible study and memorization, but we worked together as a family to figure it out, and all three Davis children ended up qualifying for the NBBC. We were thrilled to have found something we were all good at and could do together, so we decided to make the NBB a permanent part of our lives."
During her time spent in the National Bible Bee, Olivia describes her Christian walk changing from a passive churchgoer to a serious student of the Word. "In my 7-year-old mind, Bible study was boring and Bible memorization was a pointless scholastic exercise. But after spending just one summer digging into a book of the Bible for myself and memorizing just a few hundred verses, I got a small glimpse of how exciting and alive God's Word truly is. Thanks to the thousands of verses I've memorized, I've gradually become more adept at seeing daily situations through God's eyes and can almost always provide scriptural support for that perspective."
The lessons Olivia has learned from her time in the National Bible Bee have proved to be invaluable. She says that God, "grew in me a supernatural hunger and daily need for His Word. What had previously been a box to check off has now become something that I depend on to get through each day." God has used the National Bible Bee in Olivia's life to show her insufficiency and need for Him. "Whenever I became puffed up with pride over what I thought I was accomplishing by myself, God would quickly (and often painfully) show me that I could do absolutely nothing apart from Him."
Even though it may not be easy to memorize lots of Scripture, Olivia would encourage those new to the National Bible Bee to get involved by, "[Starting] with a small, doable goal like one verse per week, then gradually build on that and see where it takes you!"
Written by NBB Alumnus: Dylan George